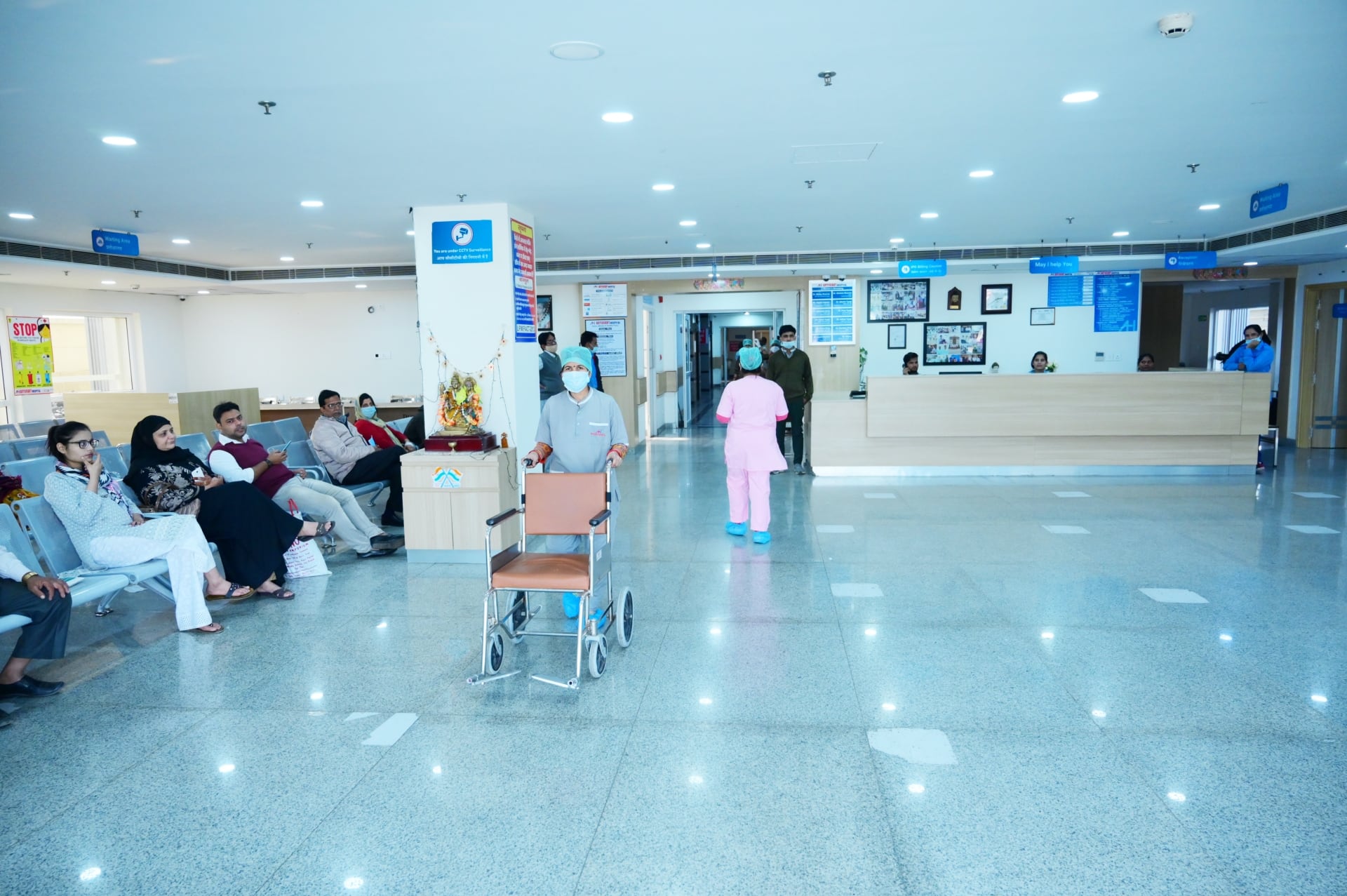 Visit Us
KH-1453, Daurala, NH-58,
Near Sivaya Toll Plaza,
Roorke Road, Meerut (U.P.)
PIN-250221
Aryavart Hospital was founded in 2019, and became operational with just one main goal, and that was to provide the best and most reliable treatment by the most capable doctors in the field of gastroenterology & hepatology.
Aryavart Hospital has quickly established itself as a referral centre in Meerut, Uttar Pradesh for complex Gastrointestinal (GI) conditions. The secret to our success has been the phenomenal guidance and leadership of Dr. Malay Sharma, a world-renowned gastroenterologist.
Dr. Malay Sharma MBBS, MD, DM, has over 26 Years of experience in the field of gastroenterology. His clinical experience is unparalleled, and more than 100 gastroenterologists were trained under his direct guidance in several fields of gastroenterology. Dr. Malay Sharma has also contributed to more than 119 peer reviewed scientific articles that have been published in various national and international journals, which are benchmark for standard of care in field of gastroenterology.
Aryavart Hospital has set a benchmark in the world of Gastroenterology, all due to a Department of Gastroenterology that directly works with Dr. Malay Sharma and advanced equipment and technology that is available for all doctors working at the Hospital.
All Facilities Under 1 Roof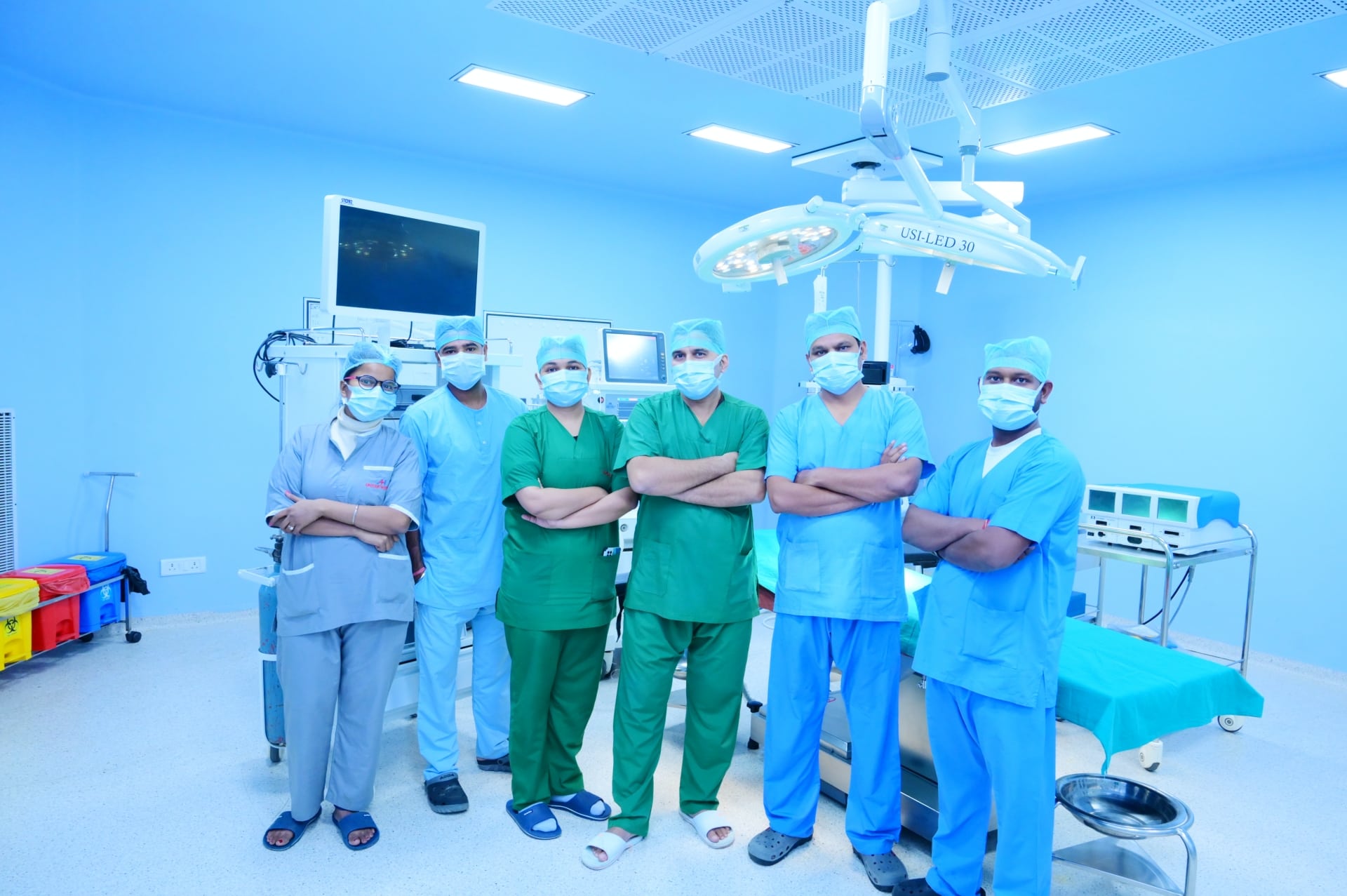 A Great Team
Our team consists of nationally renowned Doctors. The team is lead by Dr. Malay Sharma, who has over 26 Years of Experience.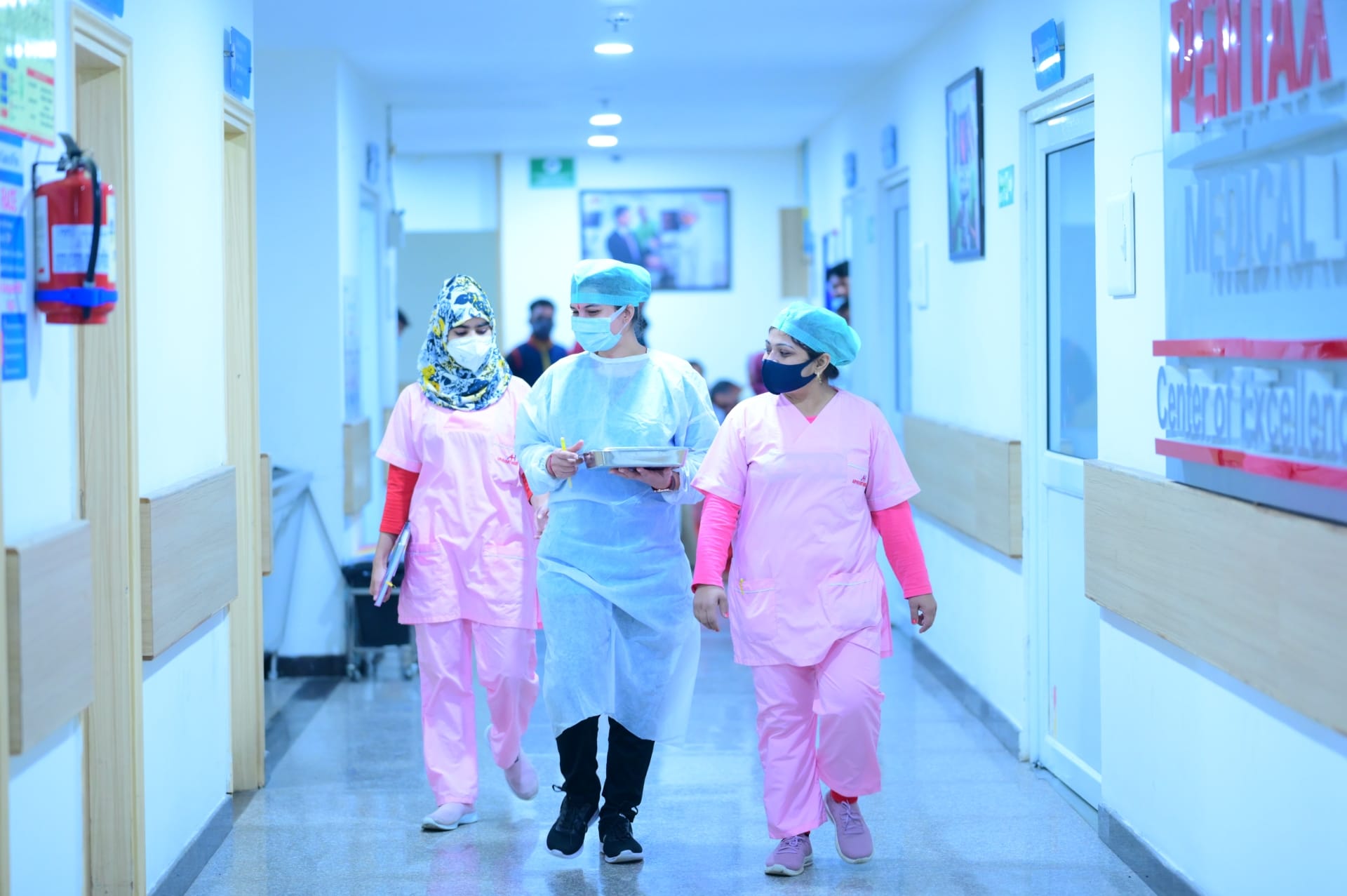 A Great Support Staff
Our nursing staff understands, with compassion, how essential it is for the patients to feel comfortable and welcoming at our Hospital!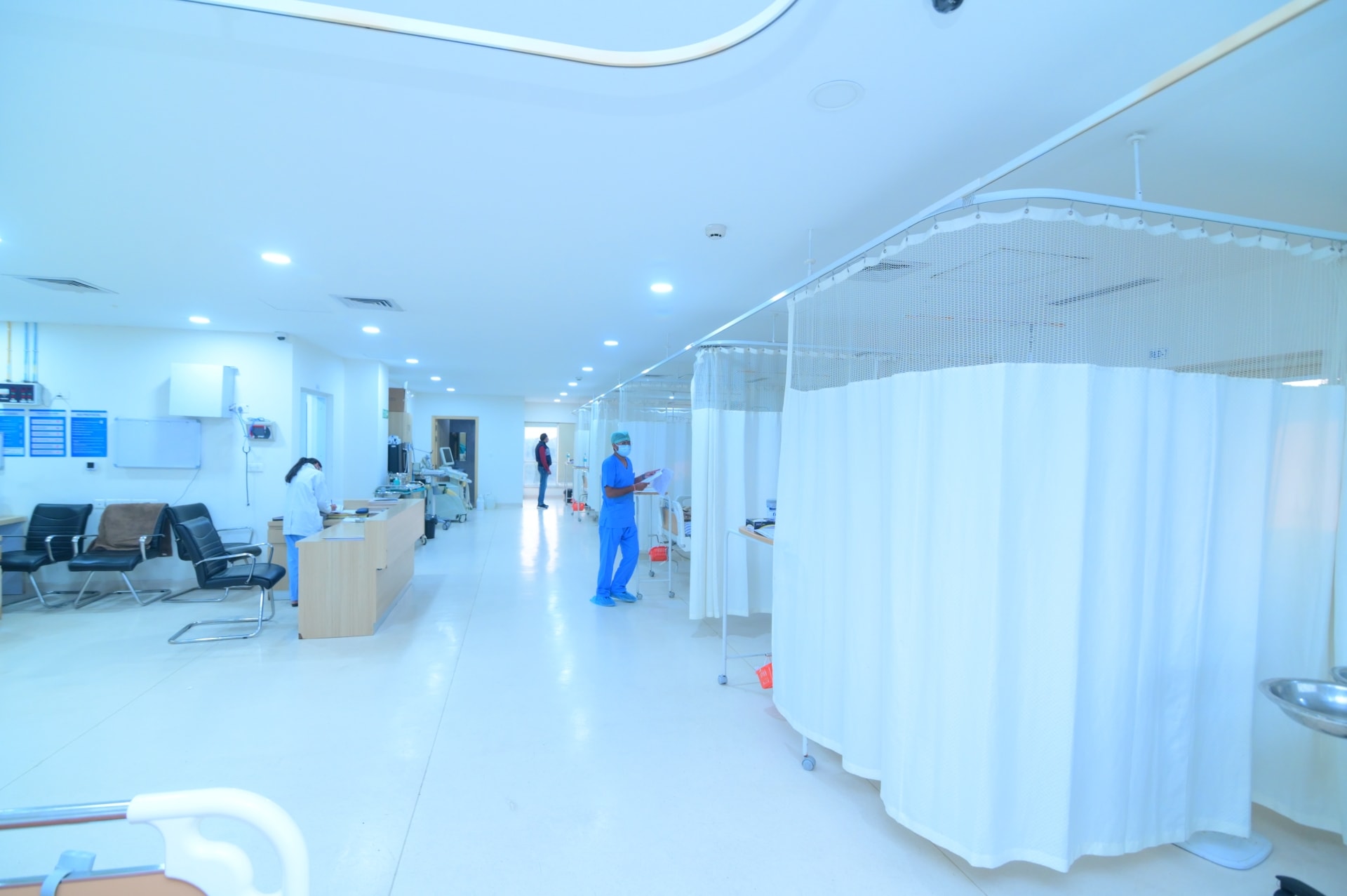 Advanced I.C.U
Our Intensive Care Unit has advanced equipment and well-trained doctors to ensure that our patient's quality of life is always in safe hands.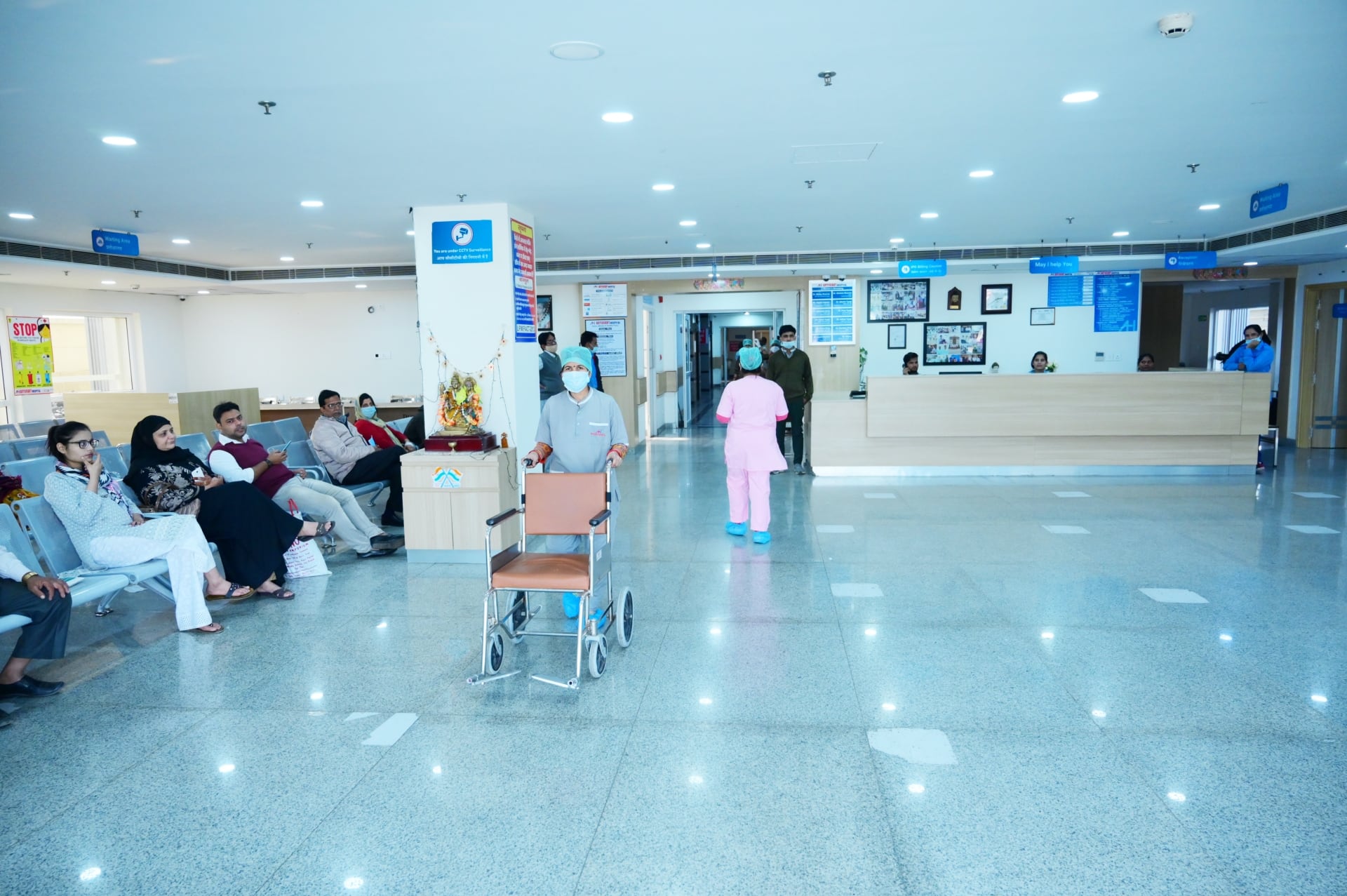 Welcoming Reception
A welcoming reception that makes you comfortable in your journey towards a healthier you.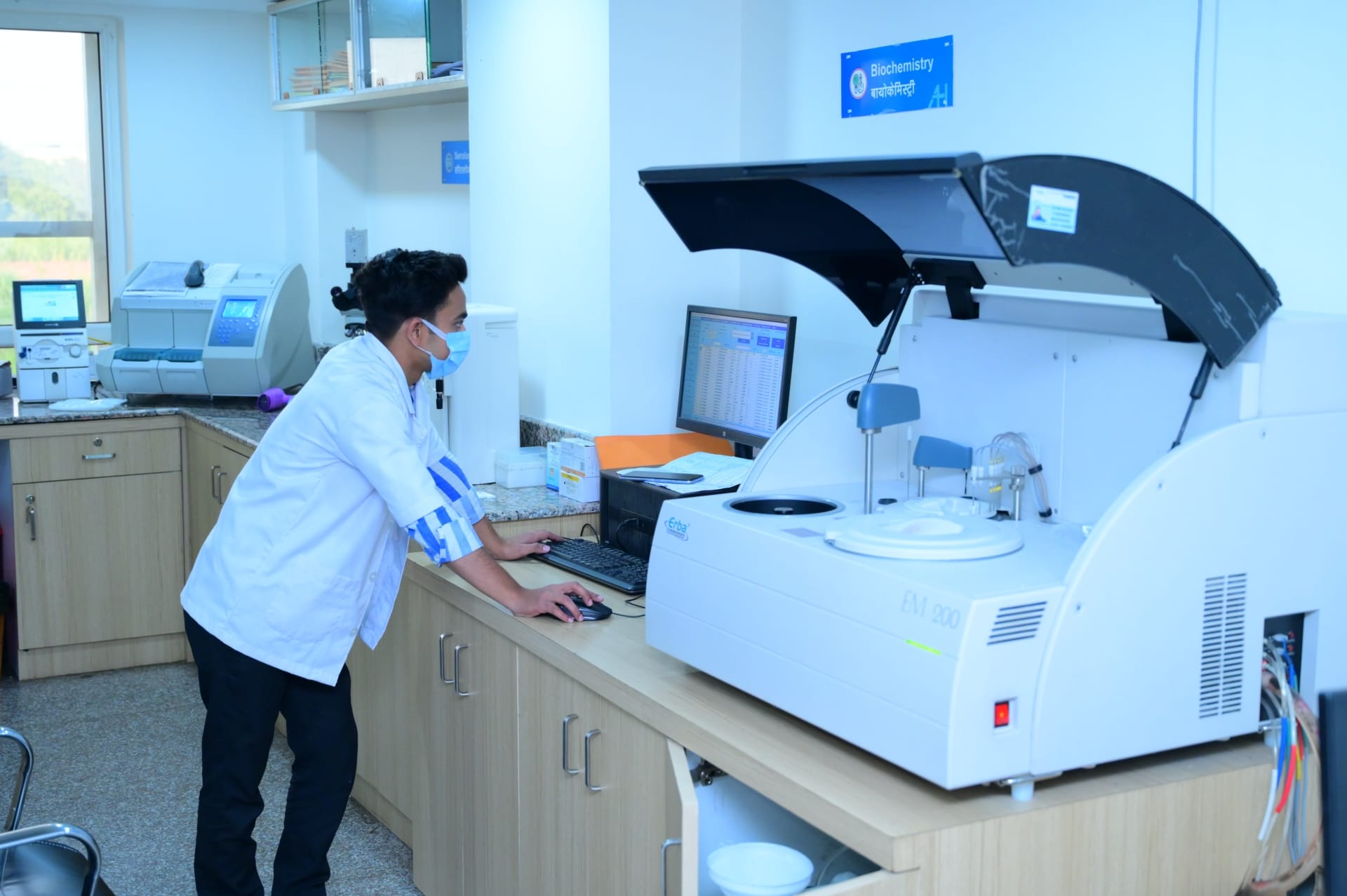 Capable Departments
All departments are equipped with state of art modern technology that provides our patients the best care possible.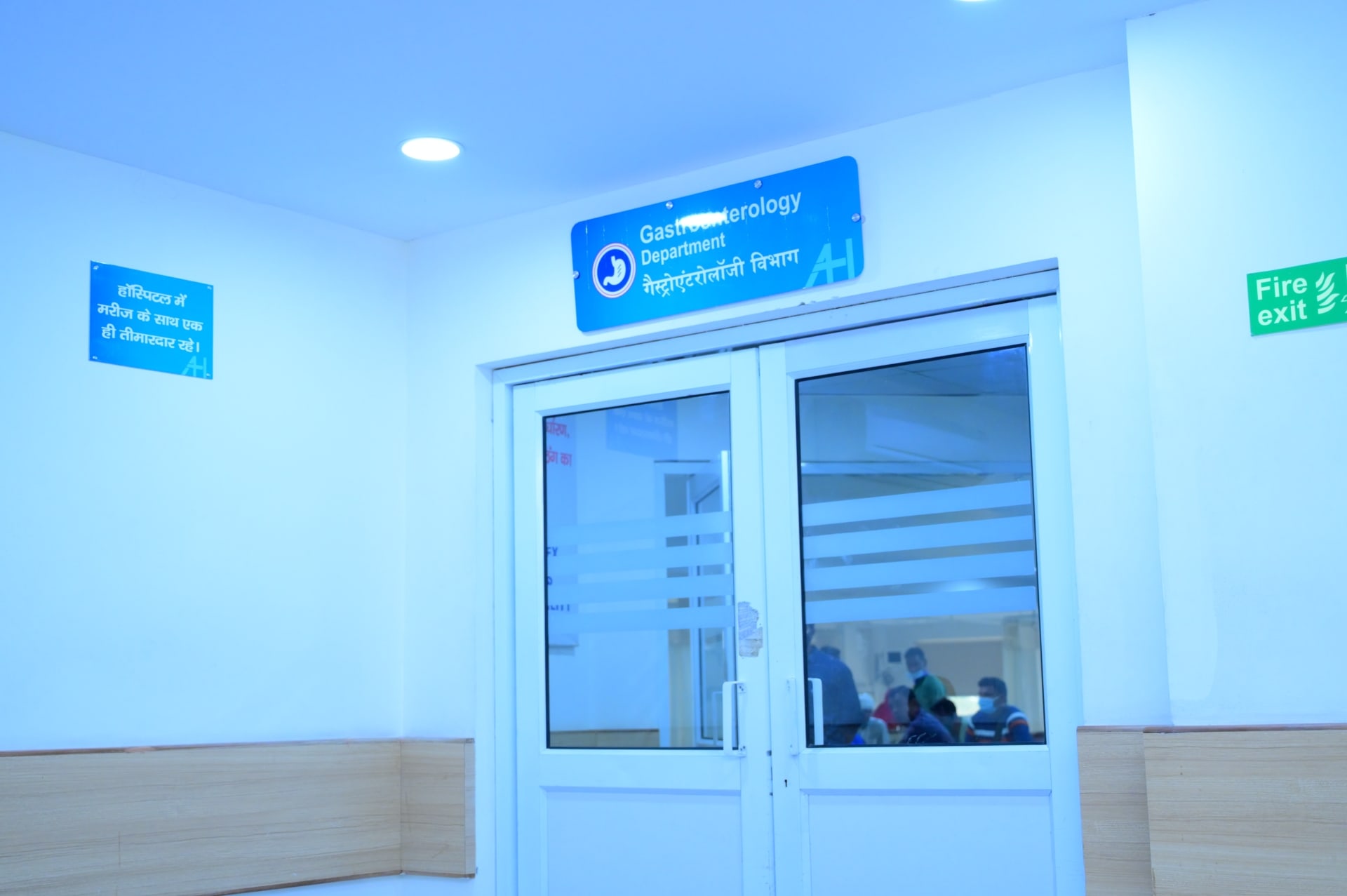 360 ° Gastro Solution
Our main goal is to offer the best gastroenterology treatments to all patients under one roof.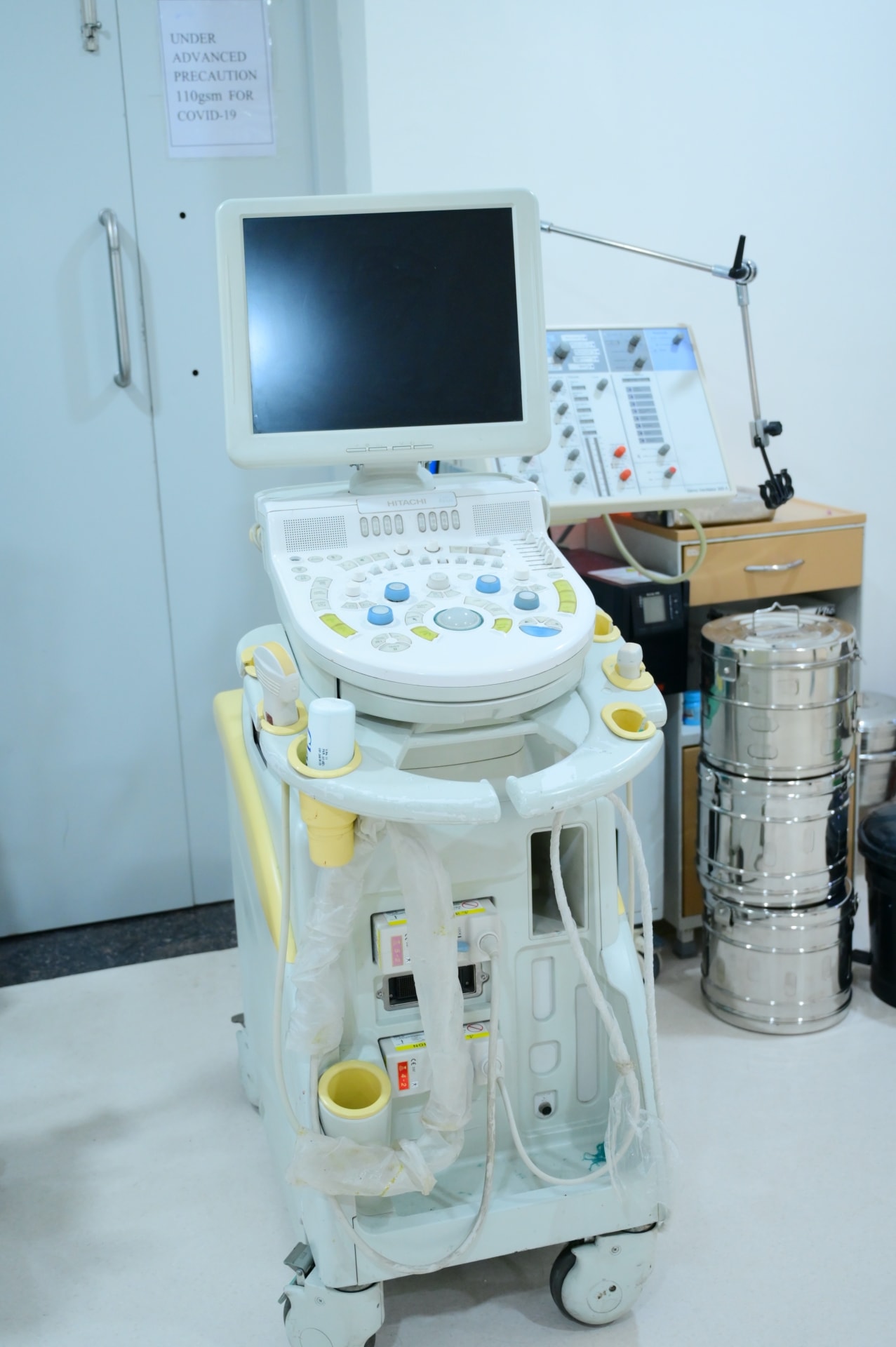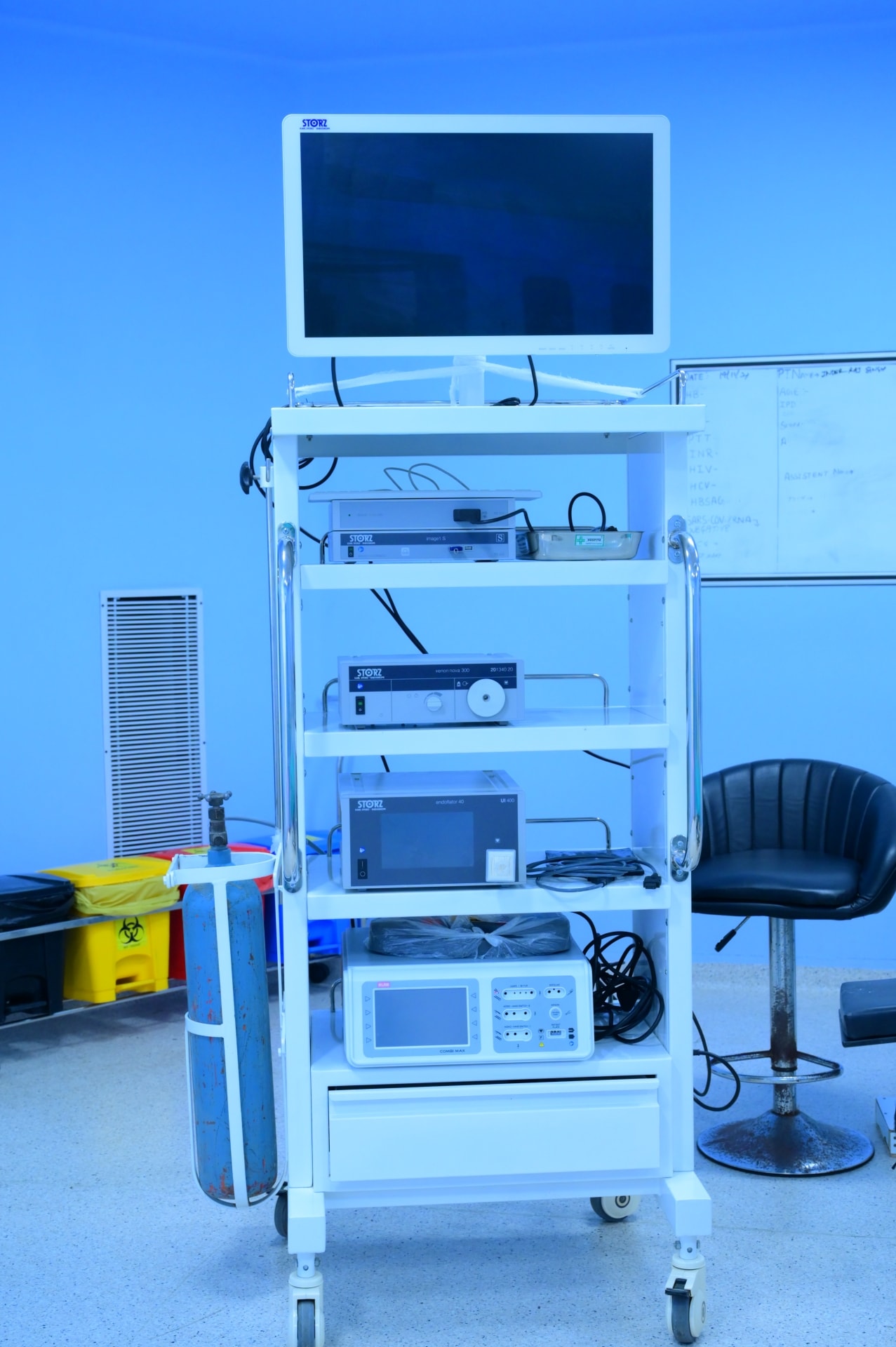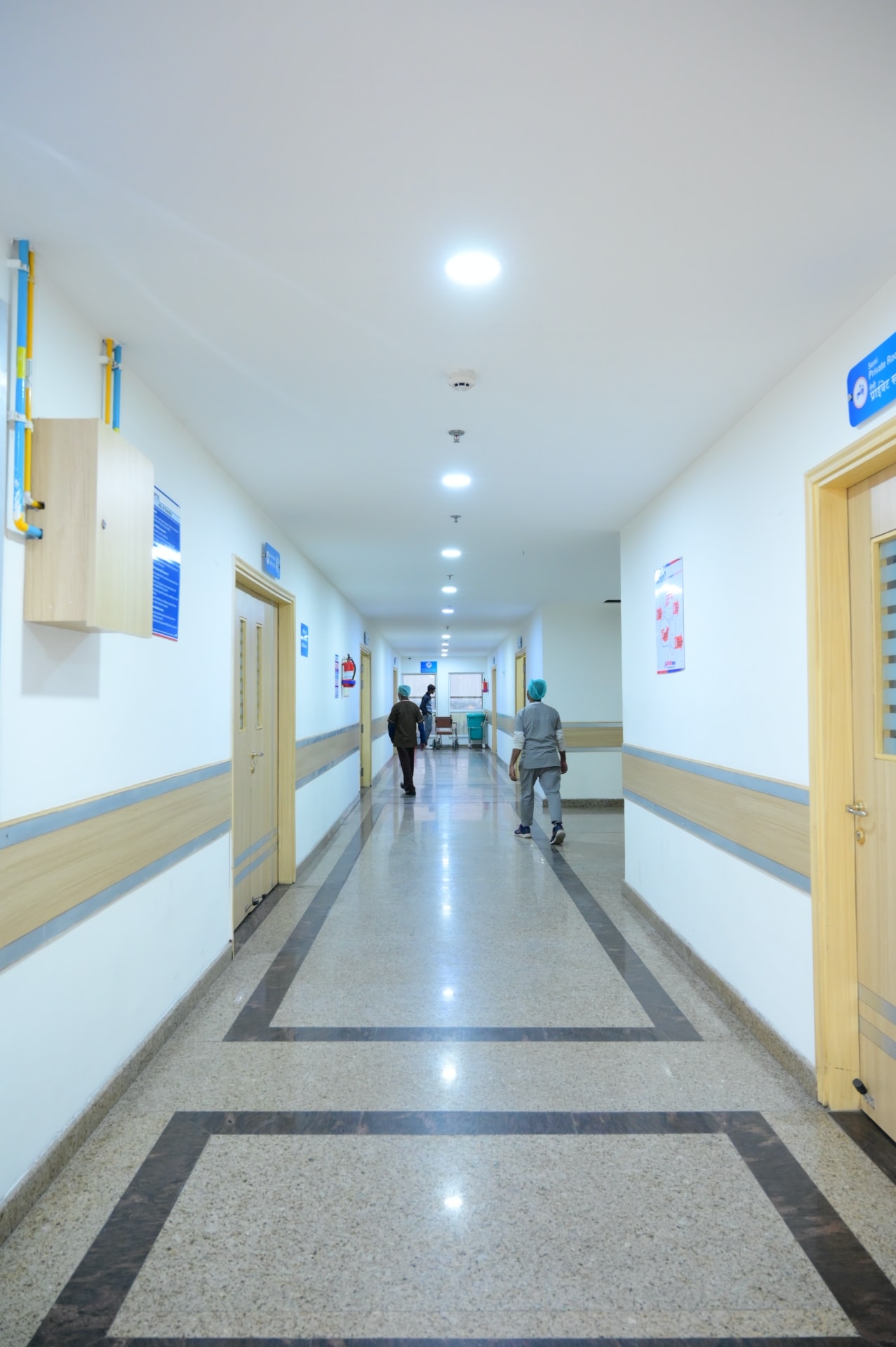 Lead By
Qualified Super-Specialists
Most Advanced
Laboratories
With High-End
Imaging Facilities
Patient-Friendly
Services
For Seamless Interaction
With Specialists.
State of The Art Gastroenterology & GI Hospital
From the latest technology and all critical backups in place, to expert caregivers. Expect the best from one of the most renowned Gastroenterology & GI Hospitals in Meerut.
At Aryavart Hospital, only the gold standard benchmarks worldwide are considered, this includes high-end laboratories that have advanced imaging facilities and a patient-friendly service to make sure that the journey of the patient right from stepping into our hospital to interacting with the doctor is as seamless as it can be!
Due to the guidance and leadership of Dr. Malay Sharma, Aryavart Hospital has been able to enjoy a protocol-driven approach towards treating GI Conditions that follow the best practices and ensure that our patients receive the best care possible.
The Importance of Digestive Health
The digestive system is responsible for breaking down food and absorbing nutrients, it is also responsible for ridding your body of waste. The digestive system starts in the mouth, runs from the esophagus to the stomach, then to the intestines, and finally to the anus. Since the system consists of several parts, when one part stops working how it ideally should be, the effects can ripple and occur throughout the system.
Digestive Health & Gastroenterological Specialists
Your digestive health can be impacted due to diseases of several organs/parts like food pipe (esophagus), stomach, small intestine, large intestine, liver, pancreas, bile duct, pancreatic duct, gall bladder, etc. A Gastroenterologist is a specialist doctor who has vast knowledge in the field of diseases related to the digestive system.
Why Choose Aryavart Hospital for Your Digestive Health?
We provide leading-edge medical care in a caring environment. Most members of our team are nationally recognized for their clinical research. The heart of our hospital is always the concern with which we work and make sure that our patients get the best care possible.
What is Endoscopy?
The technology using which a thin and flexible tube with a camera is inserted into the patient's body through natural orifices like the mouth or the anus is called Endoscopy. It is a minimally invasive procedure used to diagnose and treat various gastro diseases.
What is Colonoscopy?
The endoscopic procedure that is done to view the large intestine from the anus is called Colonoscopy. Before the procedure, medicines are prescribed to clear the intestines so that they are clean and free of stool.
The Way Aryavart Hospital Works Towards Treating GI Complications
At Aryavart Hospital, we do not have a set notion of preferring one treatment plan over the other. Every GI Complication case is unique and at our hospital, the specialist team of gastroenterologists led by Dr. Malay Sharma carves out the perfect treatment plan for every patient.
What to Expect From Your Visit
At Aryavart Hospital, once you step in, you are connected to the safest hands possible for the best care. Our team of consultants will work with our specialist staff to examine your case using the latest equipment and eventually plan a roadmap to your safe, effective treatment of your gastroenterological conditions.
No matter what the condition is, be it any condition affecting the stomach, oesophagus, small intestine and bowel, or the pancreas and liver, the team at Aryavart Hospital knows best and is lead by a special team of gastroenterologists who have been at the forefront of medical breakthroughs throughout their career.
Gastrointestinal (GI) Conditions We Cover
Specialized Gastroenterology Procedures With Latest Technologies Available: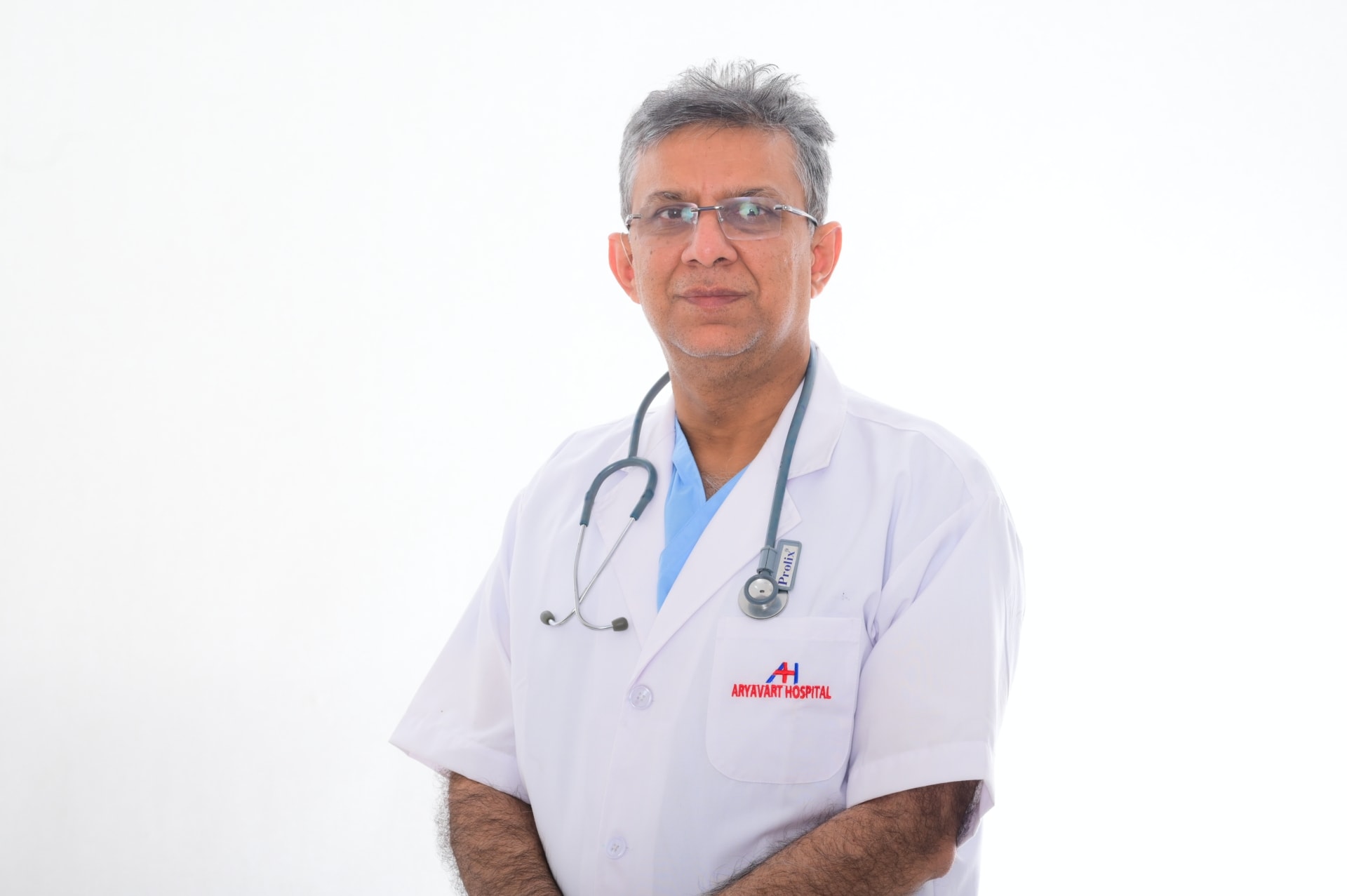 Upper GI Endoscopy
Lower GI Endoscopy
Sigmoidoscopy
Double Balloon Enteroscopy
ERCP (Endoscopic Retrograde Cholangiopancreatography)
Metallic Stenting through ERCP
EUS (Endoscopic Ultrasound)
EUS Guided FNAB
EUS Guided FNAC
POEM (Peroral Endoscopic Myotomy)
PEG Tube placement
Fibroscan – Echosense Best Machine in North India
Treatment for Hepatitis- A, B, C & E
Alcoholic Liver Diseases
Liver Biopsy
Department of Gastroenterology is lead by Dr. Malay Sharma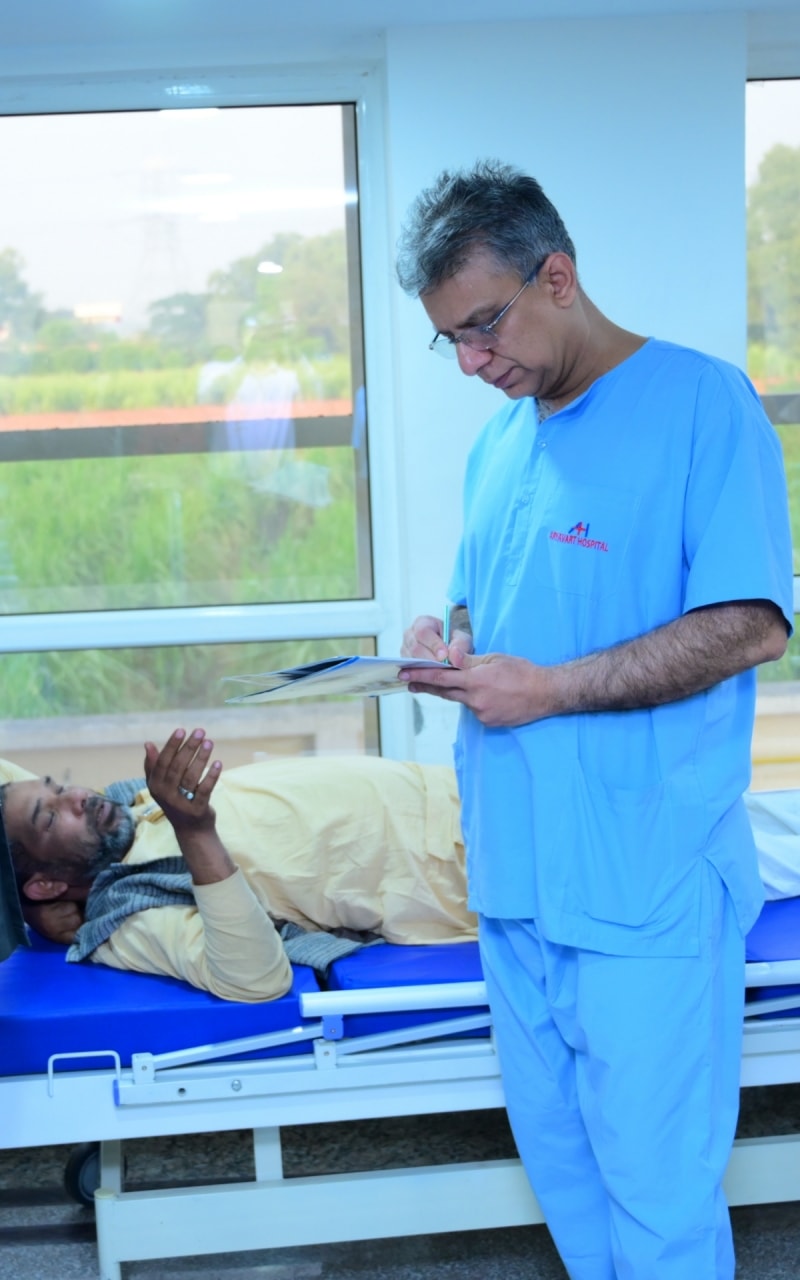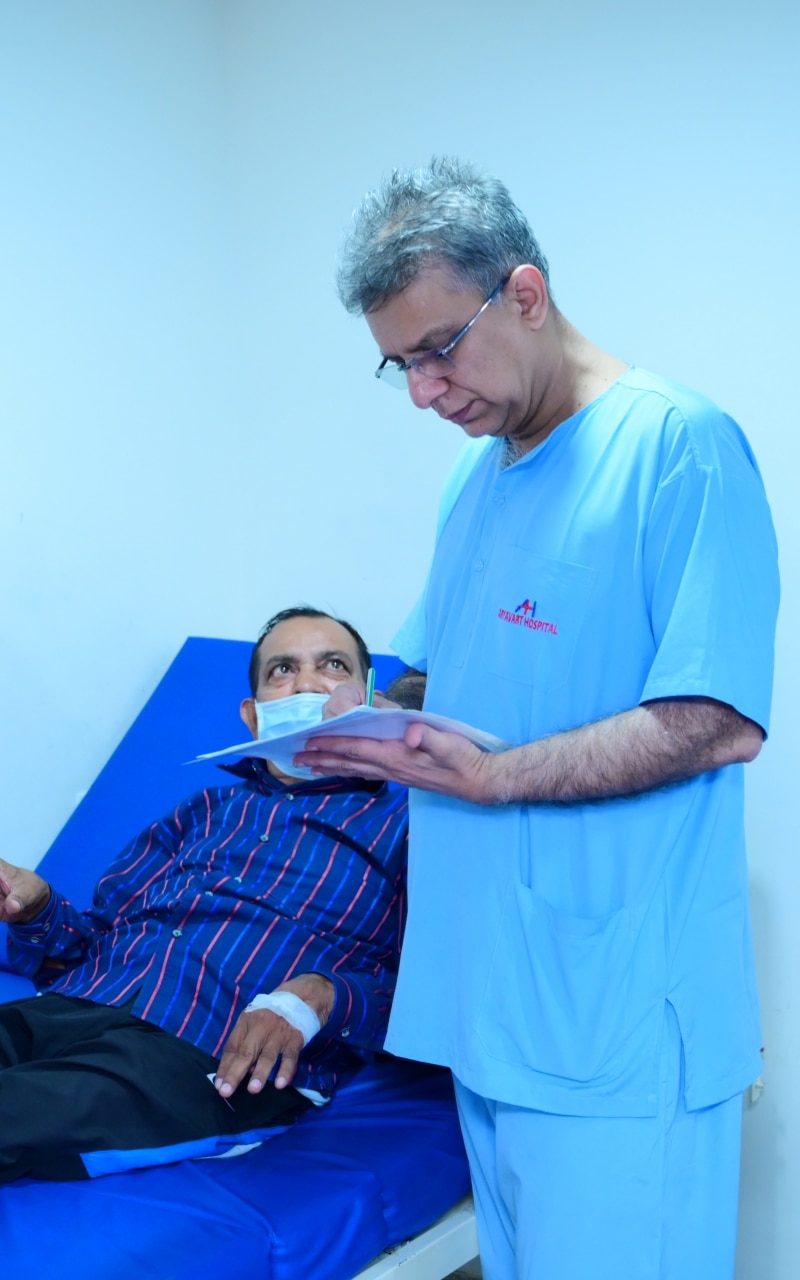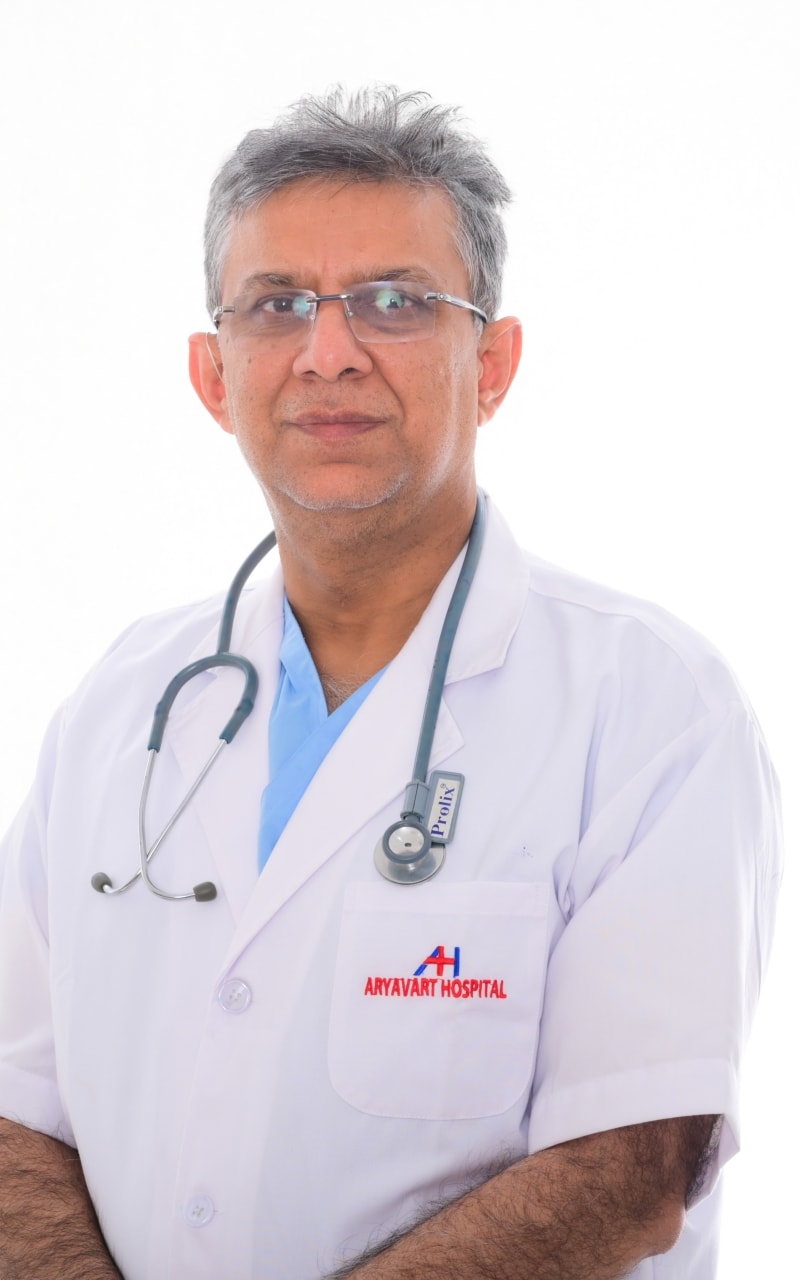 Dr. Malay Sharma's Unmatched Achievements In The Medical Field
Including
250 Research Works
with 1027 citations & 7286 reads
An Experience
You Can Bank On
Experience
of Over 26 Years!
Contributed
To Over 119 Articles
Published in National & International Journals
Is Also The
Primary Author
Of The Book "Endoscopic Ultrasound, How To Do?"
A Pioneer In EUS
Who Has Trained
Over 100 Gastroenterologists From India & Abroad
Has Done
Over 2 Lakh
Endoscopic Procedures Till Date
Dr. Malay Sharma's
Qualifications:
MD(Medicine), DM (Gastroenterology)
Director
Gastroenterology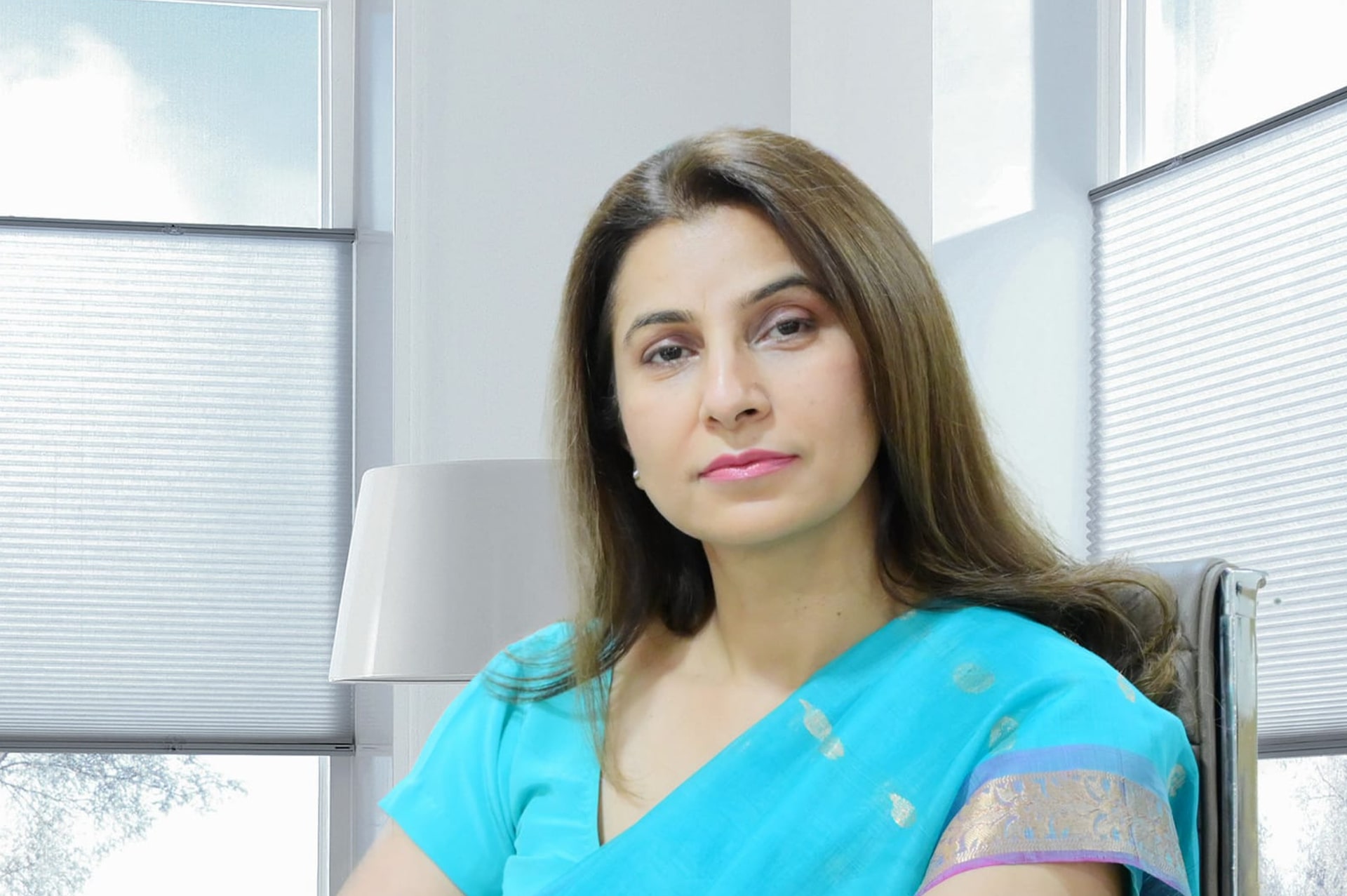 Dr. Mridula Sharma
Ph.D, Clinical Psychology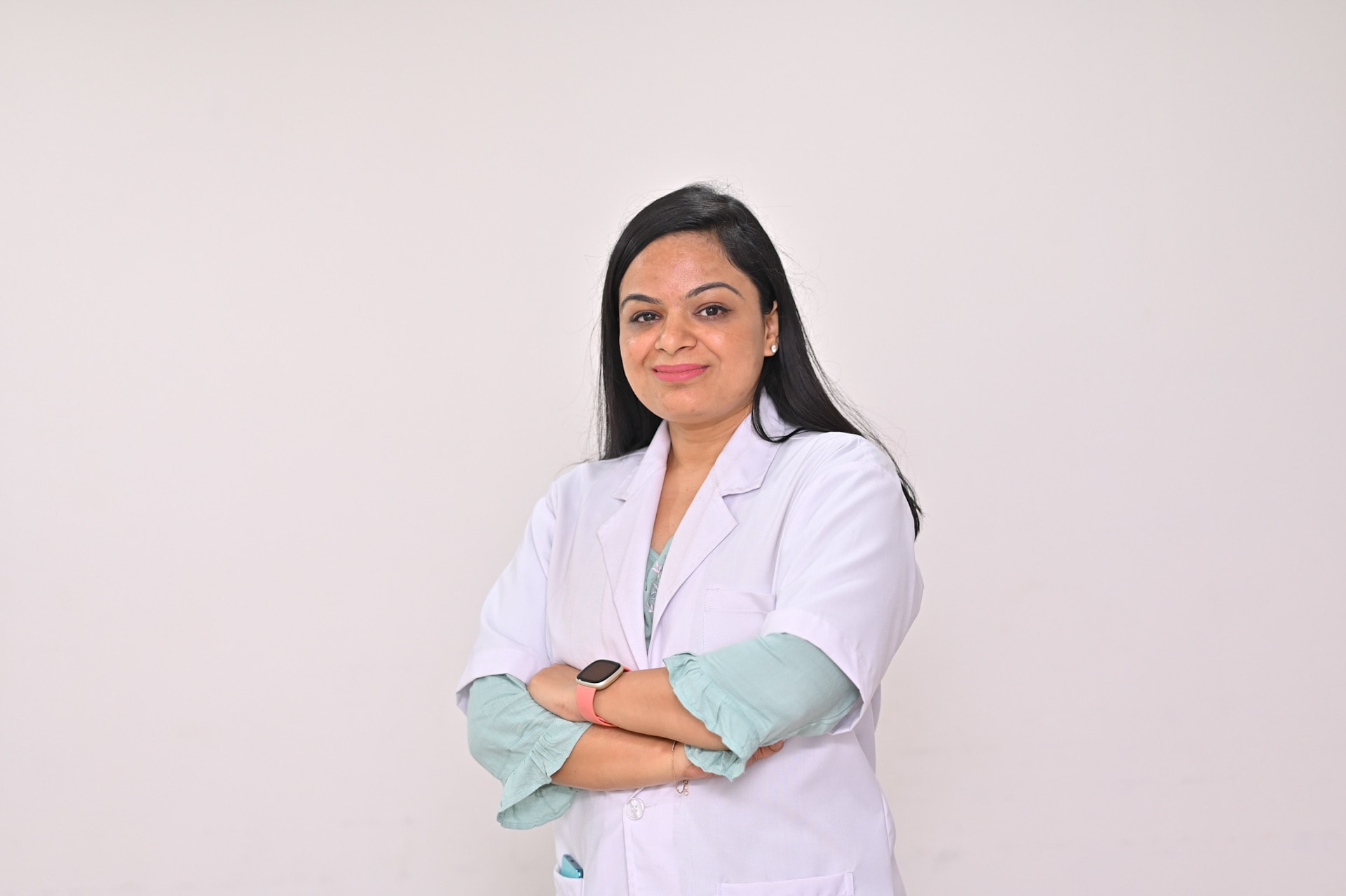 Dr. Rashi Khemka
MD Pathology, DipRCPath Histopathology. Senior Consultant Histopathologist.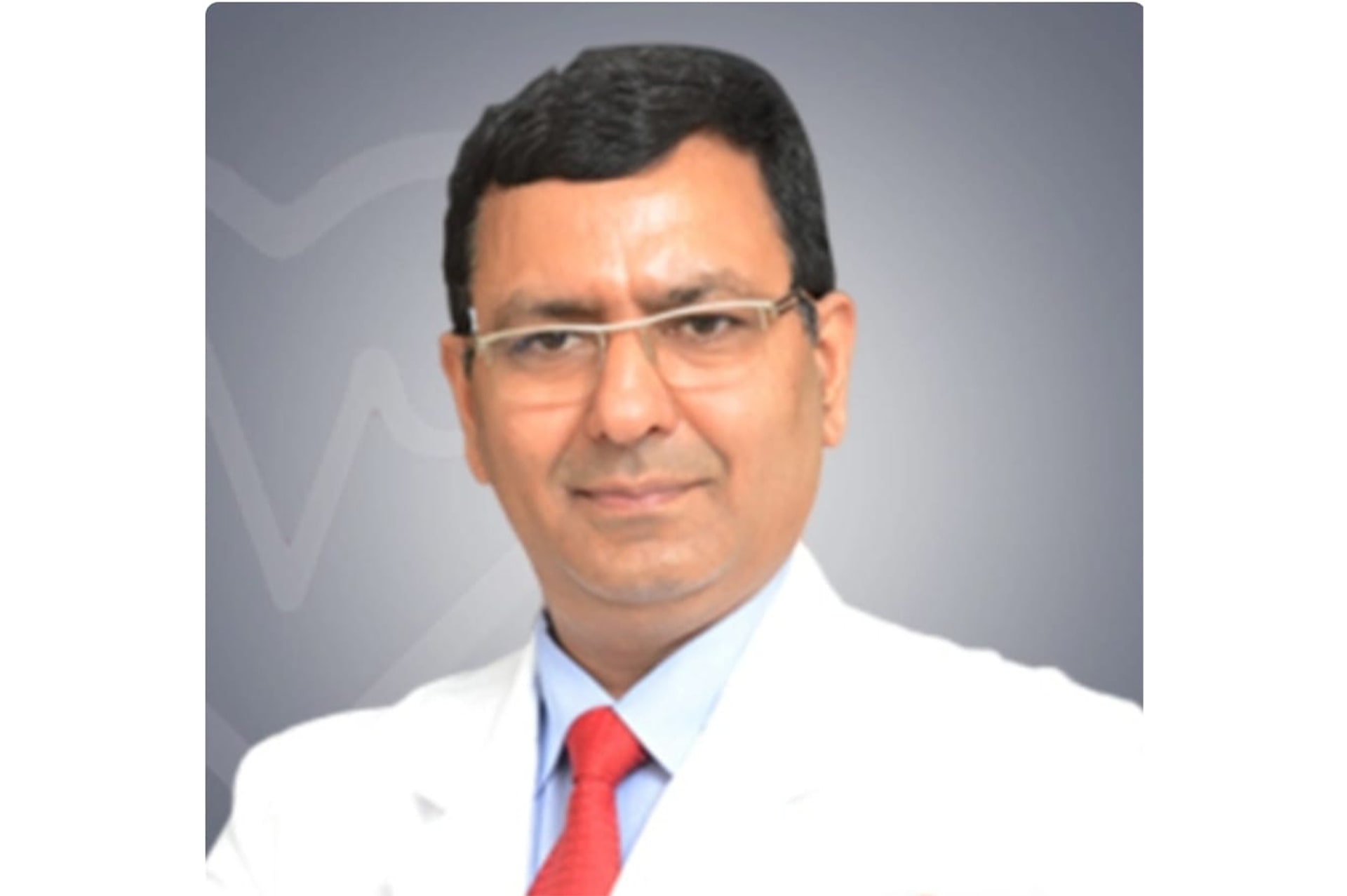 Dr. Rajesh Kapoor
MS, MCh (Surgical Gastroenterology)
Dr. Puru Tyagi
DM (Nephrology), Kidney & Transplant Physician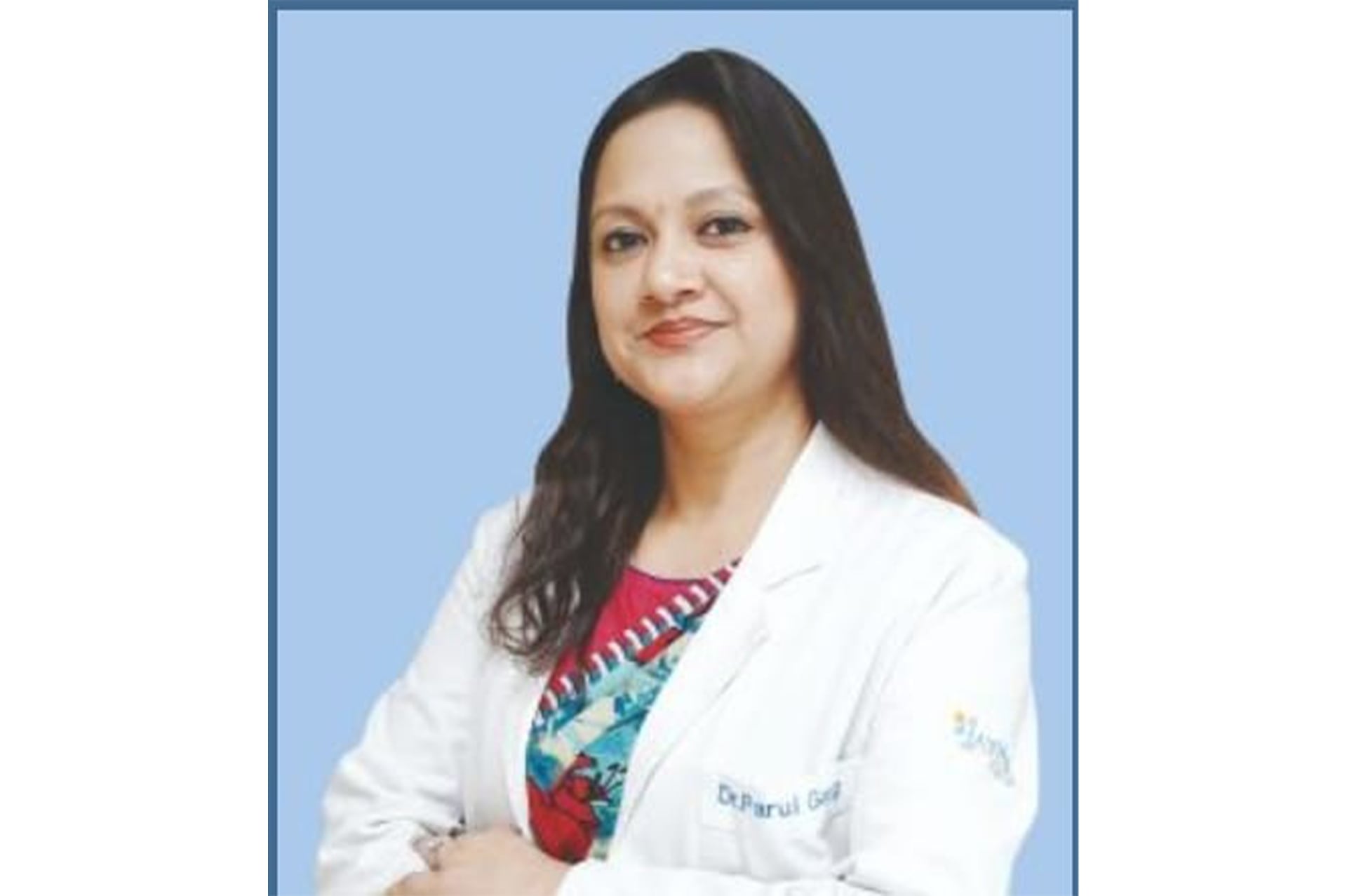 Dr. Parul Garg
MBBS, MD, DNB, Senior Consultant, Interventional Radiologist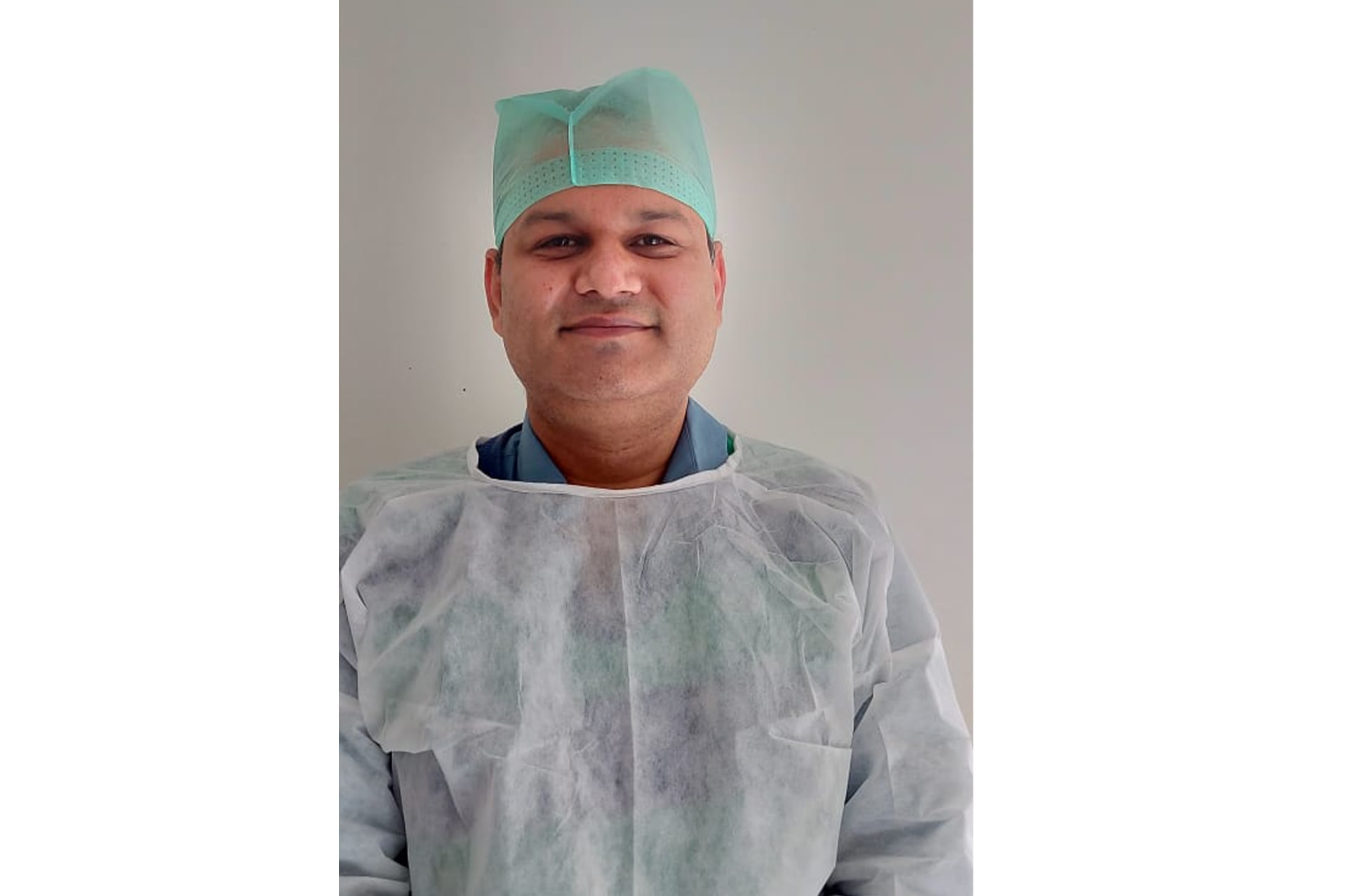 Dr. Sandeep Singh Soam
MBBS, MD, Consultant Sonologist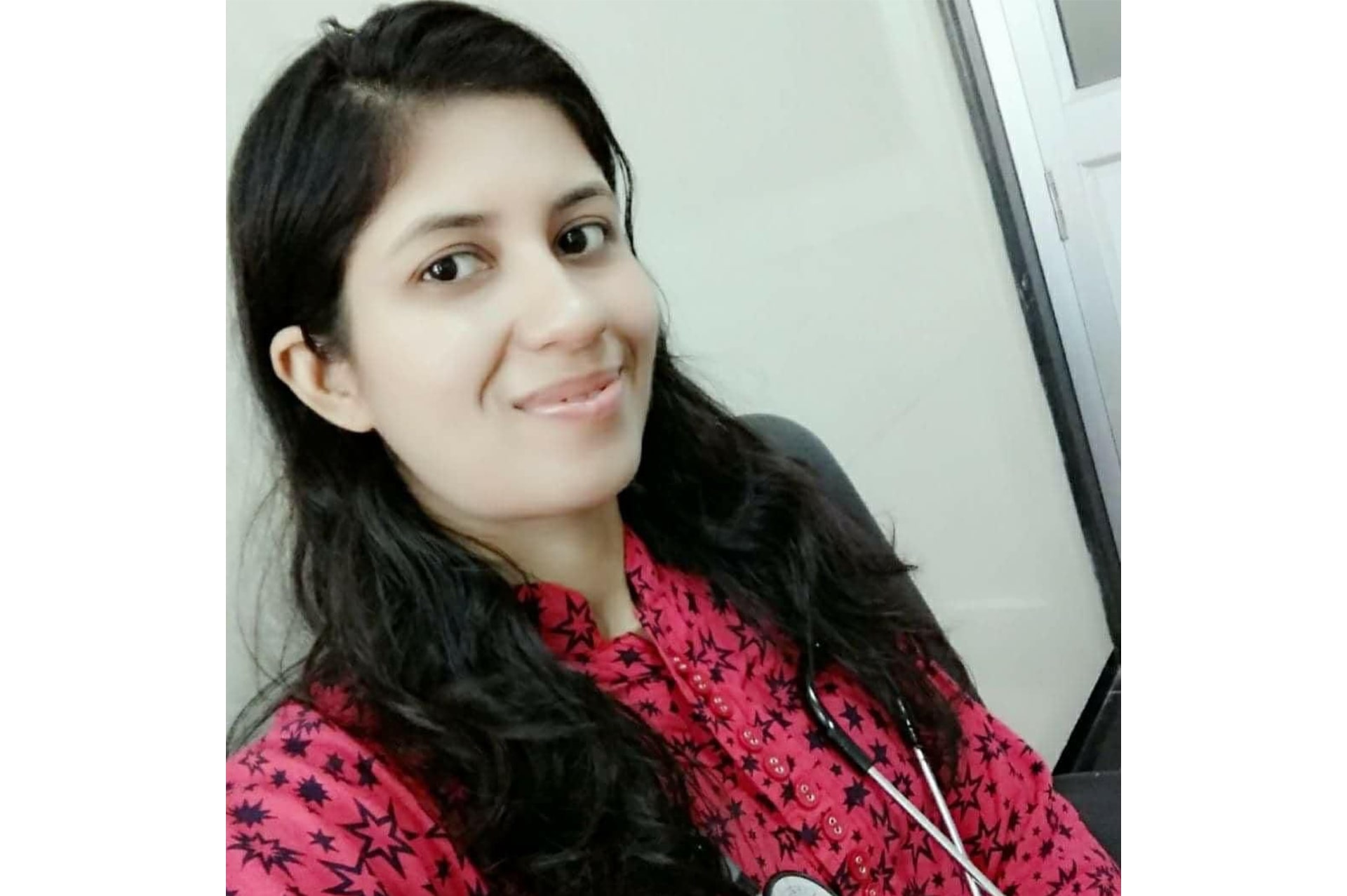 Dr. Meenu
MBBS, MD (Anesthesia), ICU & Critical Care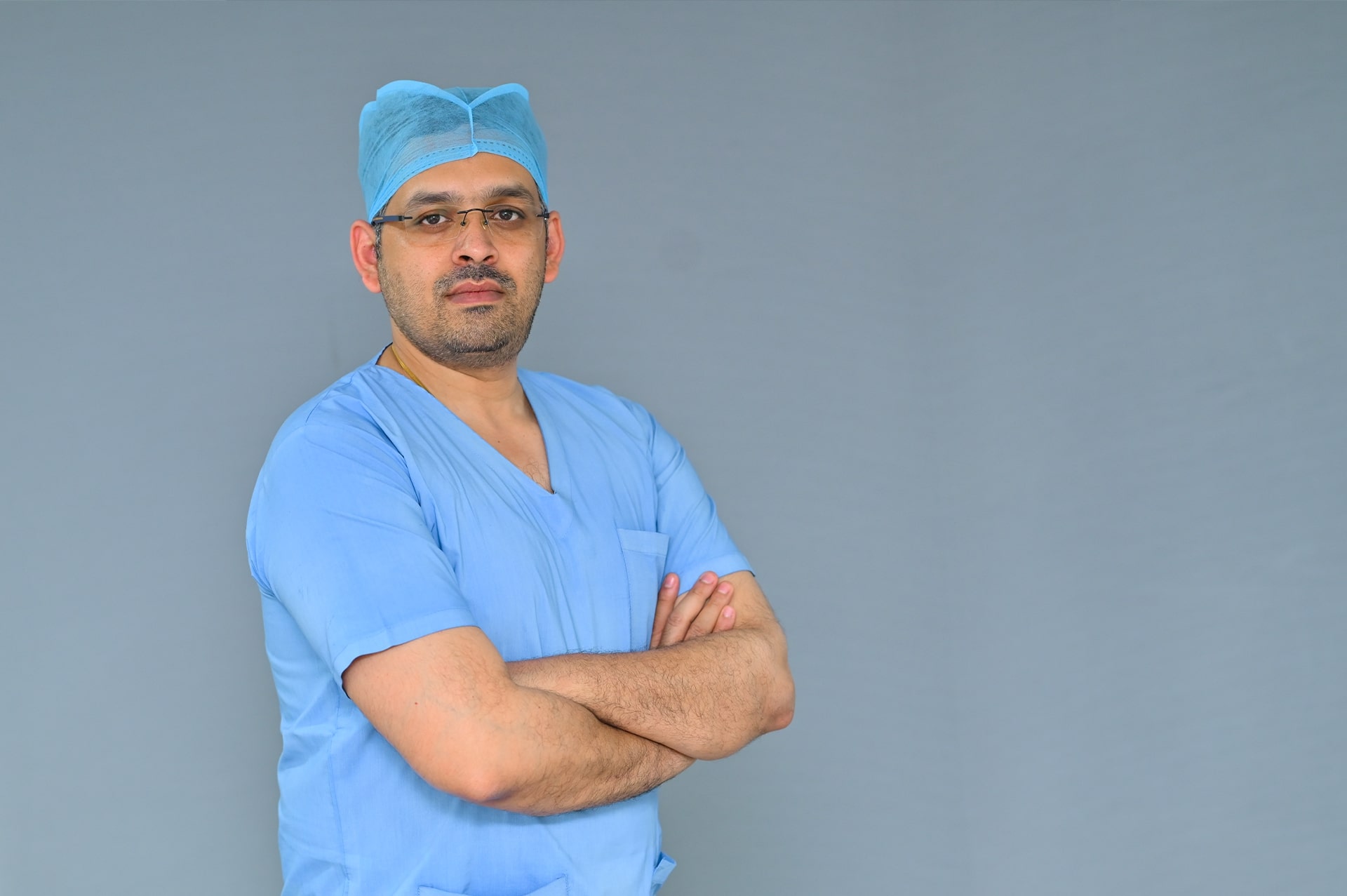 Dr. Vikas Giri
MS Mch (Urologist)
View Our Gallery That Showcases All Sections of Our Hospital!
An Operation Theatre
With Every Facility
An ICU
With Modern Equipment
A Team of Nursing Staff
That Works With Diligence
A Friendly Staff
That Assists At Every Step